---
FLINTA* Pop Up photo studio at FOLSOM street fair 2023
Portraits of and by women, trans and non-binary people.
Saturday 9 September from 12-20h. near Fuggerstrasse 27a in Schöneberg, Berlin.
With photographers Toni Karat and Marga van den Meydenberg, writer Rebecca Frances and fat acceptance activist Lisa-Maria Walter
After the festival, we'll send your digital portrait by email. Be aware that a selection of the photos and stories will be used online and in future exhibitions.
Come when you want and pay what you want.
This is a non-profit project to create awareness for under-represented individuals at FOLSOM Europe. Your donations support the photographers and team. You can donate cash at the location or by Paypal.
In collaboration with FOLSOM Europe and supported by Other Nature Shop and Fun Factory
Timetable photographers:
12u-13u. Marga
13u-14u. Toni
14u-15u. Marga
15u-16u. Toni
16u-17u. Marga
17u-18u. Toni
18u-20u. Hangout (maybe make some more portraits)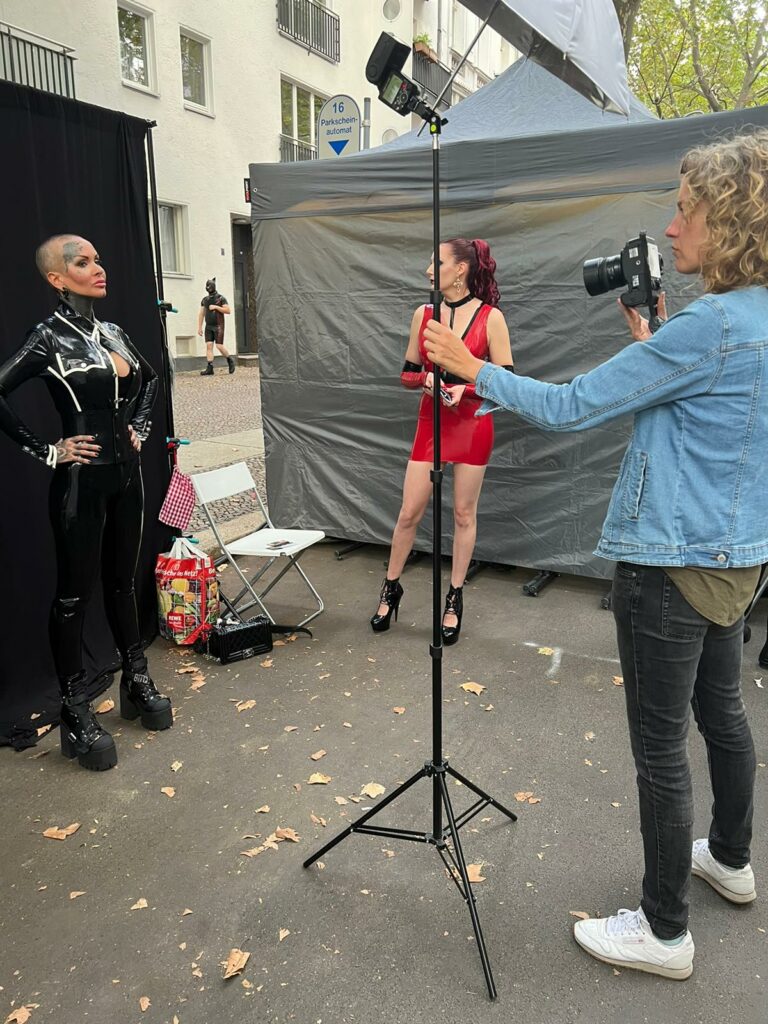 Word-smith Rebecca Frances will be there (12-18u) to capture stories behind the portraits. We want all the goss! Tell us about yourself – Who are you? What is your story? What does it mean for you to be at Folsom?
Fat acceptance activist and fashion designer Lisa-Maria Walter will treat us with an interactive nude performance. She will offer her naked body as a human canvas, where passers-by can write their opinion about her presence on her body. 
Come visit us, hang out with us and connect with other nice people!
---
FOLSOM Europe 2022
is a leather and fetish festival in Berlin, mainly visited by gay men. That's why I made this series about women, trans and non-binary people at FOLSOM street fair.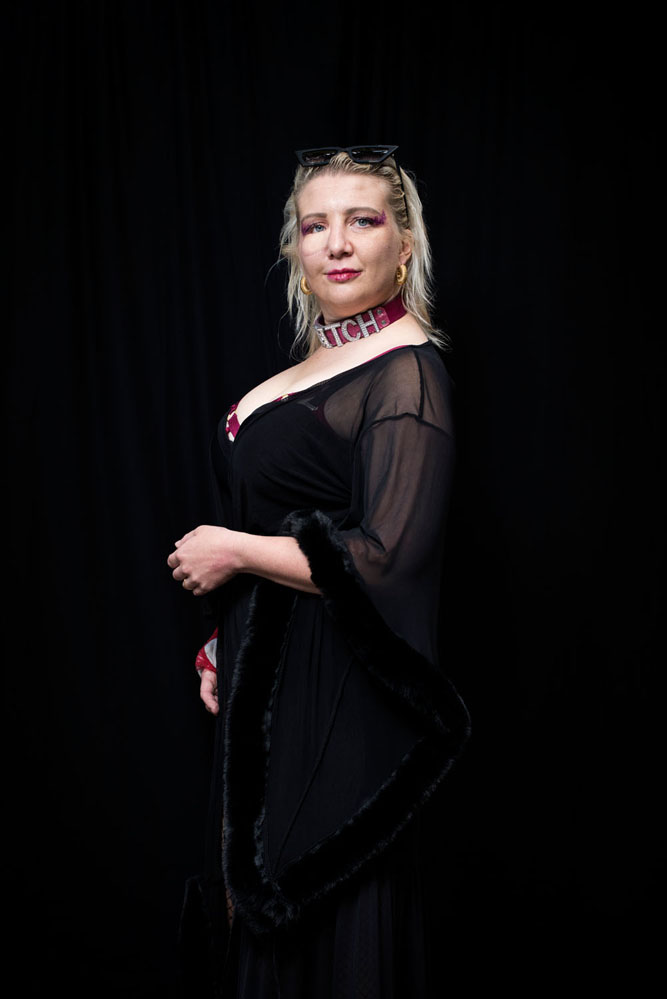 ---
Berlin Cigar Men
Men in Leather smoking cigars at Folsom Europe and Easter Berlin fetish week, commissioned by Berlin Cigar Men and part of my Pop Up photo project.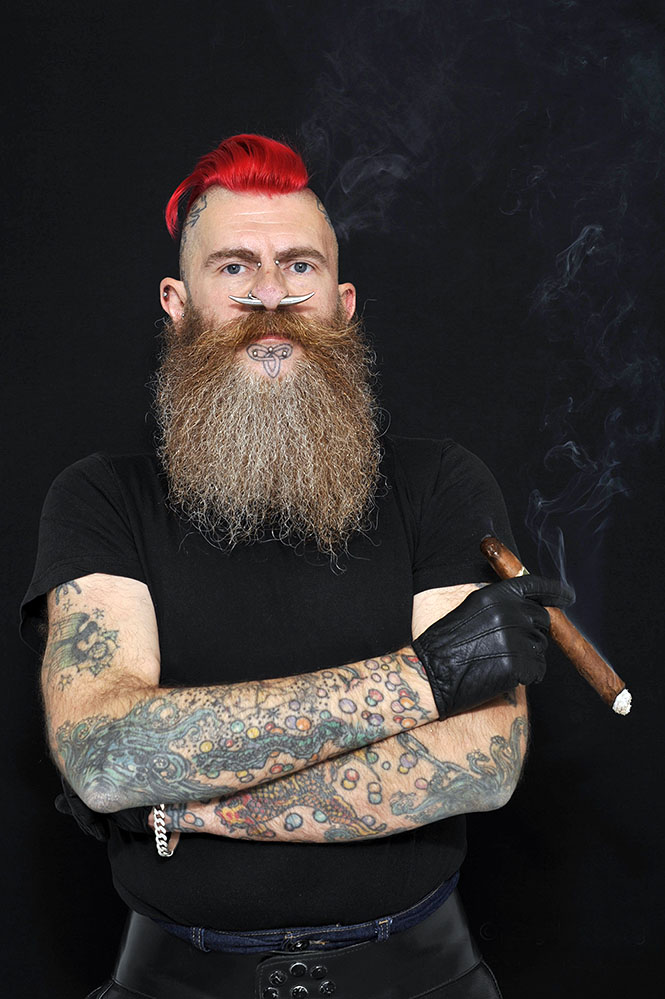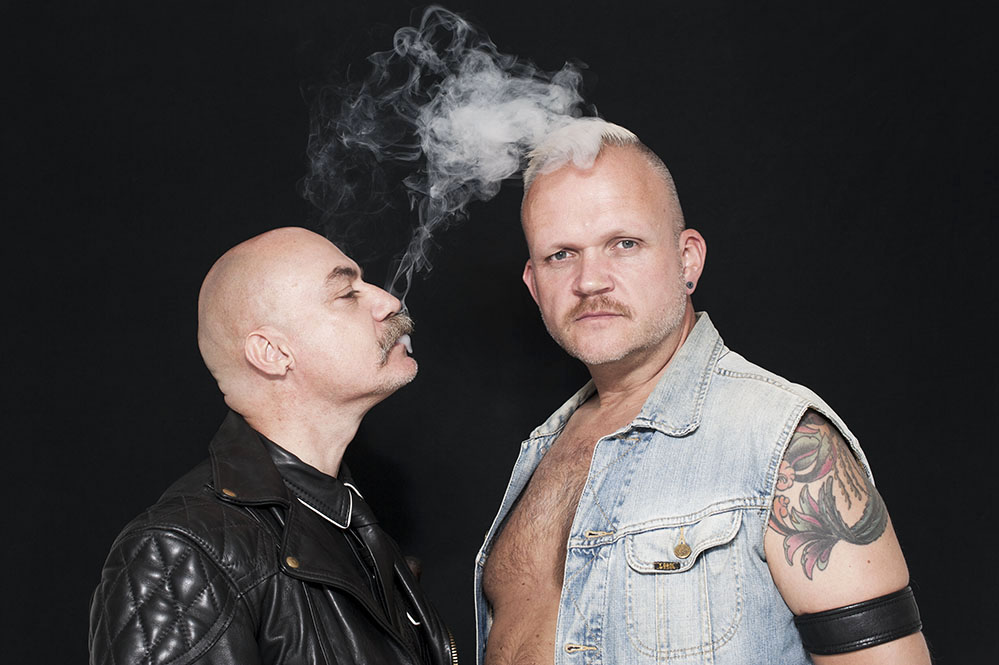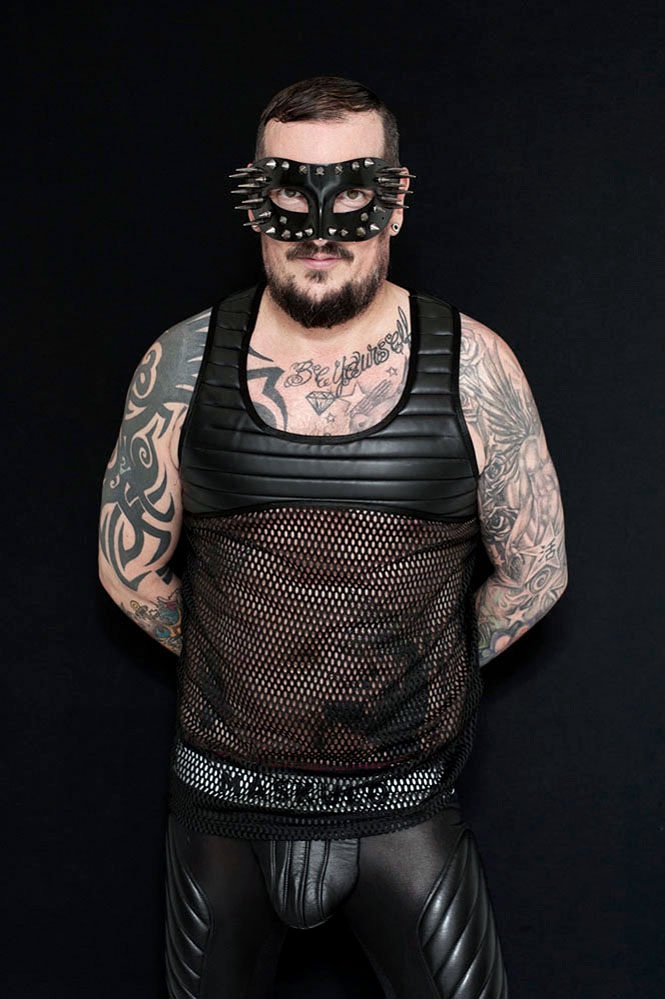 ---
WOO HAH!
I made portraits of visitors at hiphop festival WOO HAH! commissioned by CJP; Cultural Youth Passport that benefits the promotion of culture.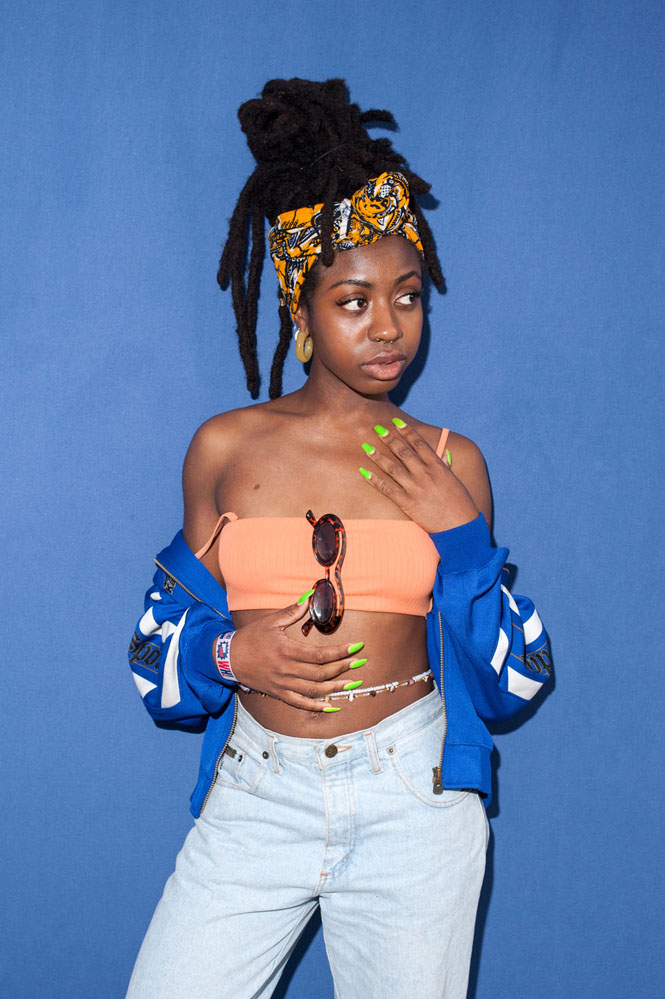 ---
Sommerfest
portraits of visitors at Galerie Yes.Baby in Essen during Sommerfest.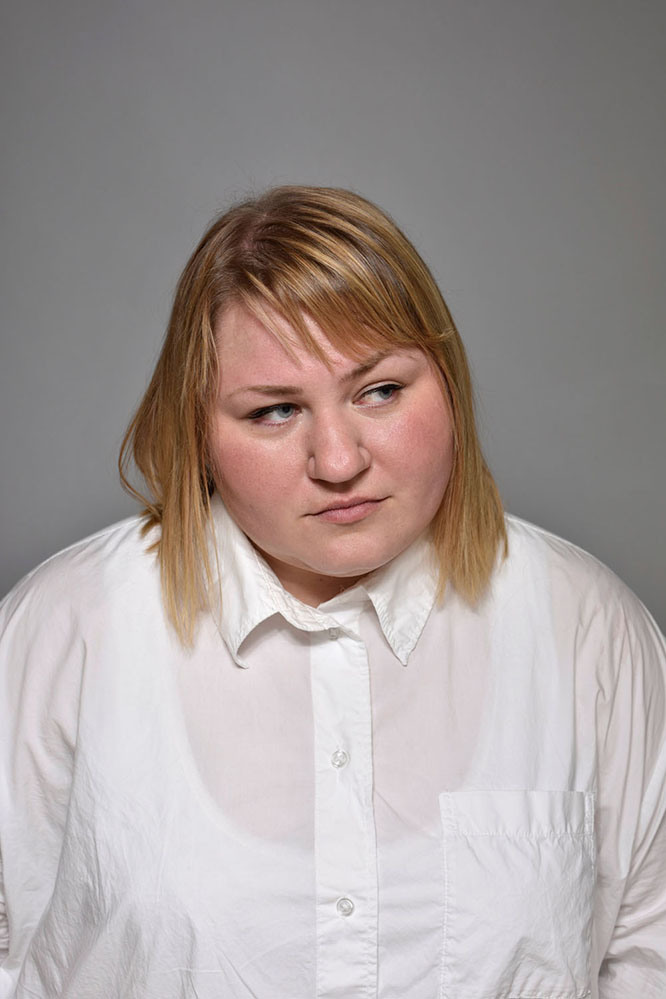 ---
Circus Charivari
I took portraits from circus artists during the Circus Biennale at Villa Kuriosum.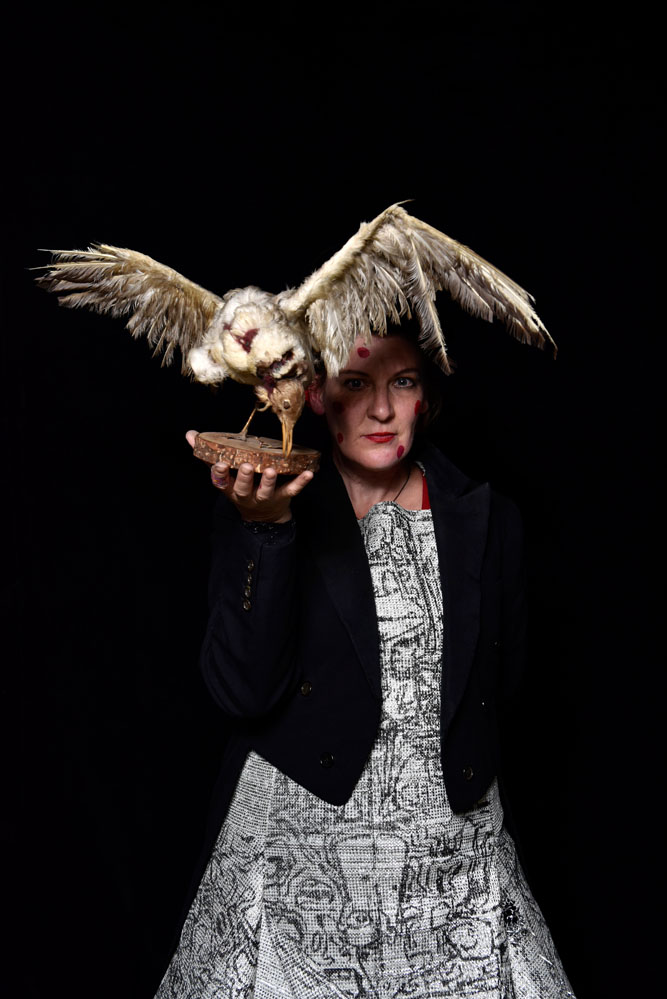 ---
WOO HAH! x Rolling Loud
Portraits of visitors at hiphop festival WOO HAH! commissioned by Brabants Dagblad.
---
Boerenrock Festival
Portraits at BRF, a farmer rock festival with a mix of music, cross, fair and camping. Commissioned by RTV Drenthe.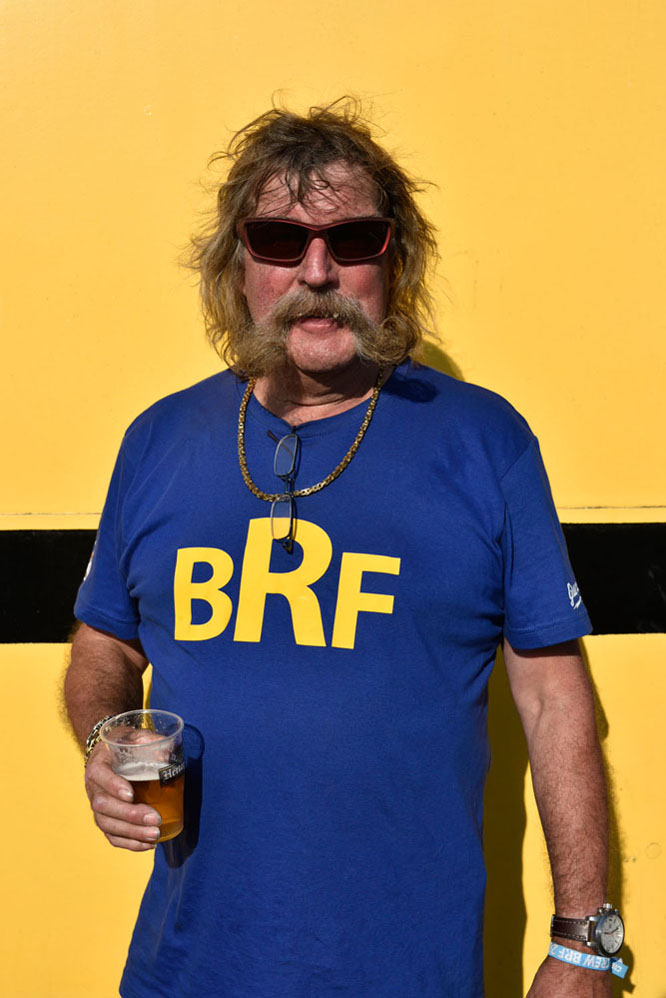 ---