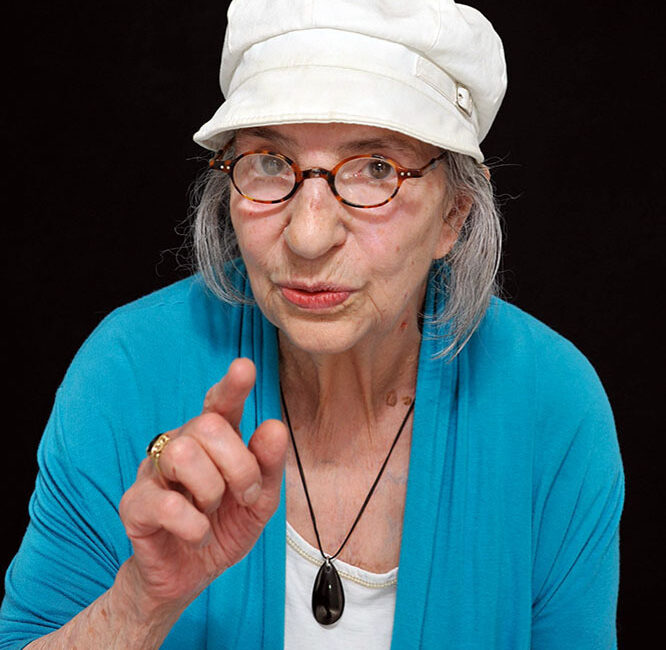 Bench Talk
August 2017 I had a Pop Up photo studio in art gallery Dencker&Schneider in Schöneberg-Berlin. The first days of a new temporary studio are always exciting, as I get to know the neighborhood. I sit outside and observe the people walking by, trying to catch the daily habits of my new neighbors.
One of them was an old lady who walked by almost daily. I said hello but she didn't really respond. I had a bench outside my studio and on one of the hot summer days she took a rest. The next day again and when she saw me she asked if it was okay for her to rest there. I sat down with her and she told me she lived around the corner and was on her way to the supermarket. That's how I got to know Margot, but she let me call her Ollie. She was in her 80s and lived alone.
Over the weeks we had many 'bench talks' between my photo shoots. In the beginning she talked a lot about politics but always got angry and upset about it and then apologized. At some point we decided that we were not going to talk about politics anymore. Fortunately, she had many wonderful stories to tell; about how much she used to dance and her love for music. And about men, how strange they could be.
I photographed her twice. The first time she didn't know what to do, so I asked her to keep on talking. I hung her picture next to the other photos in my window. She kind of liked it but was absolutely certain that I had made her nose bigger. So we agreed that we would do another shoot and that she would bring flowers from the supermarket. Instead, she came back with bamboo bowls, which she thought were more interesting for the shoot. She had put on a colorful outfit and we had a super fun afternoon.
One of the last days she walked into my studio to say goodbye. She gave me a big hug and said she was going to miss our conversations. It's always a little sad to leave a temporary space again, but this time it was extra hard, especially with such a sweet neighbor like Ollie.